WELCOME TO OUR VIRTUAL CLASSROOM
Butterflies! Honey Bees! Snakes! Oh my! Dive in to all the facts, fun & activities right from home!

BUTTERFLIES ARE ALL AROUND US
Butterflies seem to be everywhere around us. Butterflies are beautifully colored and appear to float on the air. Butterflies are a part of the insect world and have been on Earth for a very long time. According to NABA (North American Butterfly Association), there are about 725 different species of butterflies in North America. That is a lot of color flying around.
As a part of the insect world, butterflies share many of the same characteristics as other insects. They have three main body parts: the head, the thorax and the abdomen. Butterflies and moths also have six legs, two antennae, four wings, and a proboscis. The proboscis is a tubular mouthpart that stays coiled up until the butterfly is ready to sip nectar. Then the proboscis acts like a straw drawing the liquid nectar up so the butterfly can drink.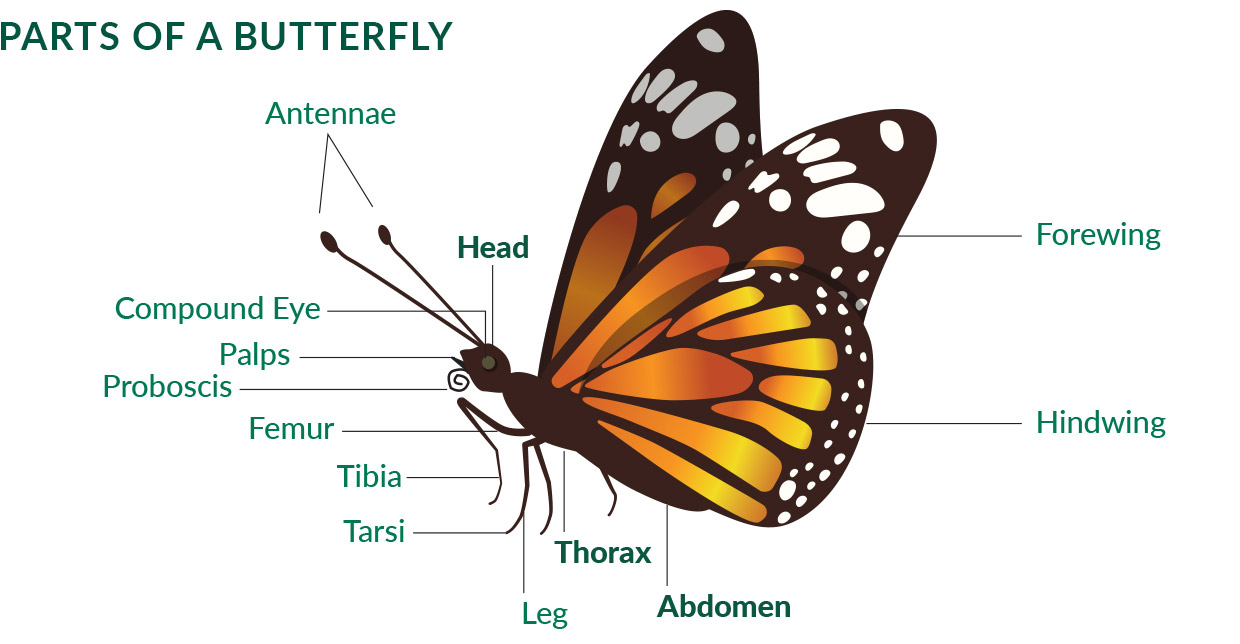 LIFECYCLE OF A BUTTERFLY
The life cycle of the butterfly involves 4 stages: egg, caterpillar, chrysalis and butterfly. Like many other insects, the butterfly goes through a complete metamorphosis as it becomes an adult. Moths, bees, wasps and ants are a few other insects that go through a complete metamorphosis.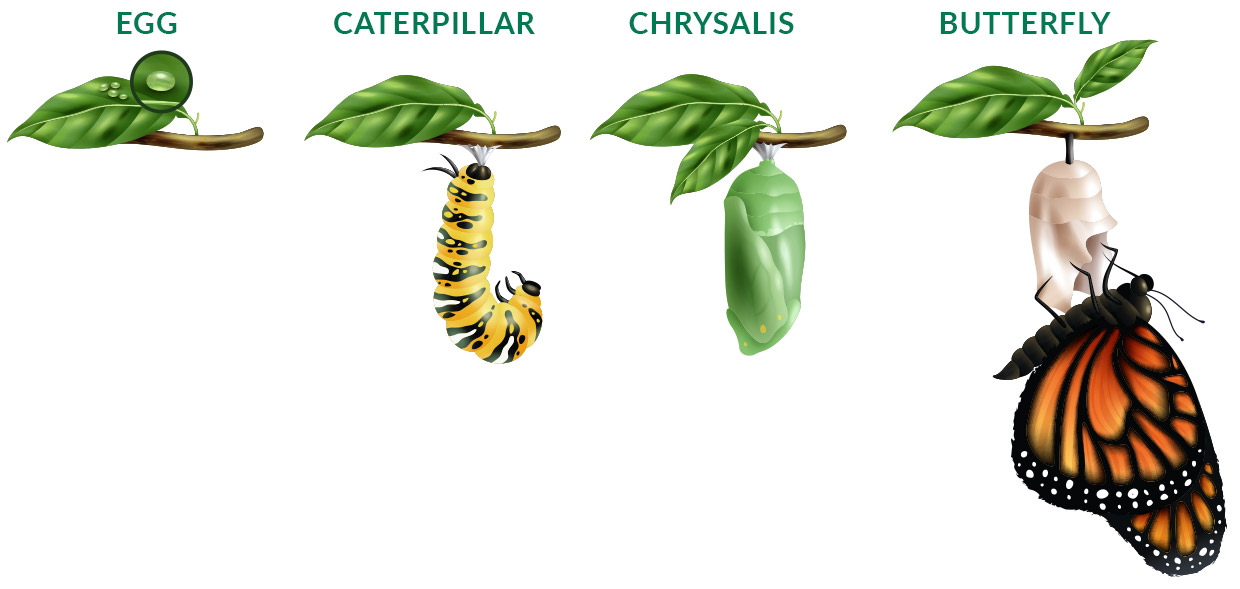 BUTTERFLY 101
Learn all about butterflies from our Butterfly Wonderland experts.
Some butterflies are fruit feeders?
Butterfly Release with Dayna & Adriane
VISIT US ON ANY OF OUR SOCIAL PAGES
Get more content and send us messages! We want to hear from you!