As the nonprofit partner to Butterfly Wonderland, the Butterfly Wonderland Foundation seeks to educate, engage, enrich, and inspire all ages to conserve and protect our planet.

Serving as the mainspring of our education and community outreach programs, these three core initiatives guide us in all we do.
The core initiatives of the Butterfly Foundation are: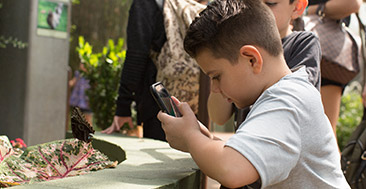 EDUCATION
Provide access to underserved students through field trips with meaningful nature experiences that enhance their academic and imaginative potential through hands-on, experiential learning.
Our Core Program provides scholarship opportunities for low-income, underserved communities, including Arizona's Title 1 school classrooms, to experience a unique, immersive day of education at Butterfly Wonderland.
If you are associated with a Title 1 school and want more information or to apply for scholarships, click here.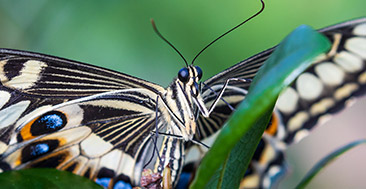 CONSERVATION
Committed to supporting a variety of programs at the local, regional, and global level to educate and inspire others about rainforest life and conservation initiatives.
Our efforts to raise awareness about the rapid decline of the majestic monarch through our "Got Milkweed?" initiative is one of the many ways we seek to advance our mission and shared vision. Click here to learn more about the severe population decline monarchs are facing and ways you can get involved!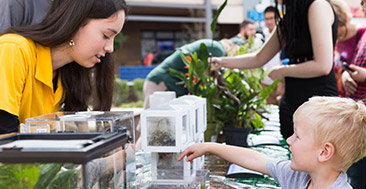 CARE
Foster a community of care through outreach programs and opportunities that extend our ability to educate, serve and collaborate.

As the Butterfly Wonderland 's nonprofit partner, Butterfly Wonderland Foundation relies on contributions from members, community partners and friends to provide exceptional education and conservation programs that inspire change to protect and conserve our rainforest resources.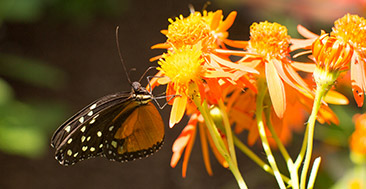 SUPPORT THE FOUNDATION
Contributions to Butterfly Wonderland Foundation provide vital support to student scholarships, programs and conservation initiatives that help us advance our mission to educate, engage, enrich, and inspire all ages to conserve and protect our planet.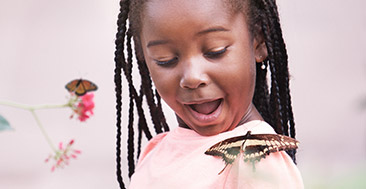 ADOPT-A-STUDENT
Your gift provides scholarships for underserved students to visit the Butterfly Wonderland for hands-on, experiential education.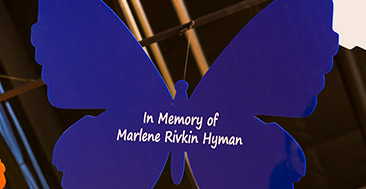 TRIBUTE & MEMORIAL GIFTS
Butterflies are powerful representations of life and many cultures associate the butterfly with our souls. Our Wings of Remembrance provide a wonderful opportunity to honor or remember a special 'soul' in your life via a personalized beautiful and colorful butterfly hung in Butterfly Wonderland's main foyer. Whether someone you know is experiencing a significant struggle or a loved one has passed from this life to the next, butterflies are a symbol of the human spirit to endure and emerge transformed. Donations and purchases made through this program support the Foundation.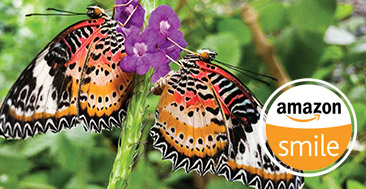 AMAZON SMILE
Choose Butterfly Wonderland Foundation as your organization to support. When you shop at Amazon, a portion of your purchase will go directly to the Butterfly Wonderland Foundation.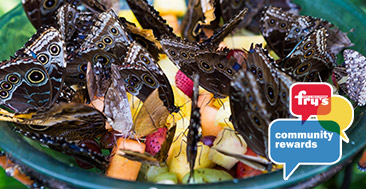 FRY'S COMMUNITY REWARDS
Choose Butterfly Wonderland Foundation as your community organization. Every time you use your Fry's VIP card, a portion of your purchase will go to the Butterfly Wonderland Foundation.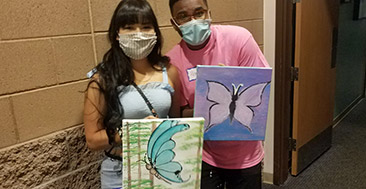 EVENTS
Every month there are many events and classes held at Butterfly Wonderland in which a portion of the fees help support the Foundation. From photography to painting and activities for kids or for a date night, there is always something going on!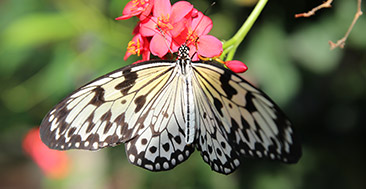 LEAVE A LEGACY
When you include the Butterfly Wonderland Foundation in your estate plan, you help us inspire the next generation to become collaborators in conservation. Whether you make a gift now or after your lifetime, your gift will provide memorable education experiences that inspire people of all ages to conserve and protect our planet. A gift through your estate plan may be a perfect option to make an impact for future generations.
BECOME A PARTNER
In support of our Core Initiatives, Butterfly Wonderland Foundation desires to collaborate with the private sector to reinforce our shared communities as we promote experiential education to inspire others about rainforest life and conservation initiatives. Contact us today to learn more about philanthropic partnership and brand alignment opportunities supporting high impact, high visibility initiatives.
QUESTIONS?
If you would like to learn more about Butterfly Wonderland Foundation or have questions about making a gift, please contact:
Adriane Grimaldi
Director of Butterfly Wonderland Foundation
(480) 800-3000, ext 204
Butterfly Wonderland Foundation is a non-profit, 501(c)(3) organization. Gifts are tax-deductible to the extent allowable by law. EIN: 27-4186543.