Butterfly Wonderland Displays Large Collection of Preserved Butterfly Specimens from Local, Private Donor
SCOTTSDALE/SALT RIVER INDIAN COMMUNITY, AZ (February 25, 2021) – Butterfly Wonderland recently received a large, private donation of over 60 preserved butterfly, moth, dragonfly, spider, and other insect specimens from Queen Creek resident Della Johnson. The collection was the prized possession of Della and her late husband, Gary, an amateur entomologist who was passionate about nature. The collection is now on display at Butterfly Wonderland where visitors to the attraction can enjoy them.
"We're very happy to accept this incredible and generous gift, donated by Gary and Della Johnson. These framed pieces are works of art and are the perfect complement to Butterfly Wonderland," said Dee Mangulins, Executive Director of Butterfly Wonderland. "Being able to display these extraordinary pieces enhances our visitor experience and helps to fill the voracious appetite our guests have to learn all they can about butterflies and other insects. We are absolutely thrilled to be the benefactors of this unique collection."
The specimens are comprised of multiple species of butterflies, moths and other insects A picture containing text, painted, tiled
Description automatically generatedincluding the gorgeous Helena morpho butterfly, known for its metallic blue and shiny wings, the elephant beetle which is covered with a coat of fine microscopic hairs, and the empress cicada, the largest cicada in the world with a wingspan that is almost 8-inches long. This exceptional collection gives guests an opportunity to closely view the intricate anatomies, adaptations, and coloration of these wondrous creatures.
"What's really great about this collection is that it goes beyond butterflies to show how unique and fascinating other groups of insects can be," said Derek Kellogg, Butterfly Wonderland Entomologist. "All over the world, insects are facing a wide range of challenges and many are suffering serious declines. This collection's representation of both butterflies and other insects serves as a visible reminder that helping butterflies can help all insects."
The extensive collection was previously displayed in the Johnsons' home, where Gary was a metal sculpture artist by trade but was an amateur entomologist at heart. All his life he was interested in the beauty of nature and its wonderful creatures. Drawn to the outdoors and wildlife, Gary considered pursuing a career as a forest ranger but was instead called to service with the U.S. Navy and this dream never materialized. However, Gary would incorporate many elements of entomology into his work, creating pieces modeled after ladybugs, spiders, and butterflies, to name a few.
Years later, during a visit to the Wisconsin State Fair, the Johnsons' preserved insect collection took root. At the fair, Gary was captivated by a collection of insects displayed by a local entomology enthusiast, much like himself. With like-interests, the Johnsons quickly became good friends with the collector who A picture containing text, indoor, wall, floor
Description automatically generatedexplained he traveled the world to obtain his cherished specimens.
As the relationship developed, the collector also became interested in Gary's metal artwork, and often the two would trade art for framed specimens of butterflies, moths, and dragonflies, etc. Through trade and some purchases, the Johnsons' personal insect collection eventually grew to more than 60 different displays of various creatures. However, with Gary's passing, Della felt it was time to share their nature collection with a bigger audience.
"After Gary passed away, I wanted this collection—that he treasured—to go where the pieces could be enjoyed by everyone who loves nature as much as he did," said Della Johnson. "I wanted it to go to Butterfly Wonderland."
The Della and Gary Nature Collection is now proudly displayed just beyond the Welcome Desk at Butterfly Wonderland, just before the entrance to the "Flight of the Butterflies" 3D movie. The new display gives guests ample room to peruse the variety of preserved species. The collection is just part of the diverse and exciting offerings at Butterfly Wonderland that include the 3D movie featuring monarch butterflies, the Emergence Gallery where butterflies emerge from their chrysalis, beautiful tropical rainforest birds, fish, reptiles, insects, and the stars of the attraction, thousands of gorgeous butterflies from around the globe fluttering freely in the country's largest conservatory.
Click here for tickets to visit Butterfly Wonderland or for more information.
Butterfly Wonderland is the FIRST Butterfly Education Facility to Earn Certified Autism Center Designation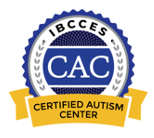 SCOTTSDALE, AZ – (January 28, 2020) –The International Board of Credentialing and Continued Education Standards (IBCCES) is proud to announce Butterfly Wonderland as the second attraction in Arizona—and first butterfly education facility—to become a Certified Autism Center (CAC). Sister attraction OdySea Aquarium was the first to become certified in Arizona in 2019.
The CAC designation, granted by IBCCES, means that visitors and families with children who have autism and other sensory differences can enjoy the best possible experience that caters to their needs. To achieve today's CAC accreditation, Butterfly Wonderland completed the critical training required by IBCCES to recognize the needs of guests on the spectrum and provide necessary facility options for this demographic.
"Butterfly Wonderland has always strived to be an accessible and accepting destination, as we know families with children on the autism spectrum are often challenged to find joyful, peaceful attractions to visit," said Butterfly Wonderland's Executive Director Dee Mangulins. "In developing our employees through these training programs, we can continue to ensure meaningful experiences for everyone who steps through our front doors. We look forward to engaging new audiences and enabling even more people with the fun, educational and enriching rainforest experience we provide at Butterfly Wonderland."
Prior to the CAC certification, Butterfly Wonderland became Pal certified and collaborated with PAL to feature a special video on its website for families with children with sensory disabilities. This helpful video follows a family as they travel through each area of Butterfly Wonderland, showing others exactly what to expect on a visit. Butterfly Wonderland also hosted many all-inclusive, family-focused autism events with several local Arizona organizations. Visitors of Butterfly Wonderland with special needs are encouraged to request help at Guest Relations upon arrival to find out the special ways make their visit more enjoyable. Today's CAC certification solidifies Butterfly Wonderland's commitment to making the facility as family friendly as possible for everyone.
For almost 20 years, IBCCES has been the leader in cognitive disorder training and certification for healthcare, education, and corporate professionals around the globe. IBCCES recognized that many families with children who have special needs have limited travel and recreation options. In response to this need, IBCCES created training and certification programs specifically for the hospitality and travel industry. More families and individuals are seeking out destinations and organizations that have completed a certification program through an accredited source. IBCCES is the only credentialing organization providing this type of certification, which includes evidence-based information as well as the perspectives of individuals with autism, alongside other tools and resources such as onsite reviews and customized recommendations, as well as renewal requirements to ensure the program is a long-term commitment and has a lasting impact.
"IBCCES is excited to work with Butterfly Wonderland to ensure all families and individuals have options," said Myron Pincomb, IBCCES Board Chairman. "It's inspiring to see organizations like Butterfly Wonderland going above and beyond to make sure they are providing a welcoming environment for all guests!"