Christmas in the Rainforest
November 26 – December 25

Bring family and friends to a seasonal holiday experience, "Christmas in the Rainforest," featuring an abundance of butterflies from the rainforests of Costa Rica, Africa, and Asia. See Butterfly Wonderland decked in festive décor and enjoy live music from 11 a.m. to 2 p.m. in the Butterfly Conservatory by violinist Jonathan Levingston on Dec. 12 and Dec. 26. Pick up a special seasonal Scavenger Hunt sheet for kids and find the hidden "Draco-(water dragon)-on-the-Shelf" or pose for a professional holiday-themed photo with the Magic Memories photographers. These pictures make a wonderful keepsake and can be converted into photo holiday greeting cards at home when a digital package is purchased. Don't miss the holiday specials in the Butterfly Treasures Gift Shop, the perfect place to find unique holiday gifts. Butterfly Treasures features fine jewelry, apparel, plush animals, and special holiday decorations to fill everyone's wish-list.
Butterfly Wonderland Foundation | Adopt-a-Student Month
December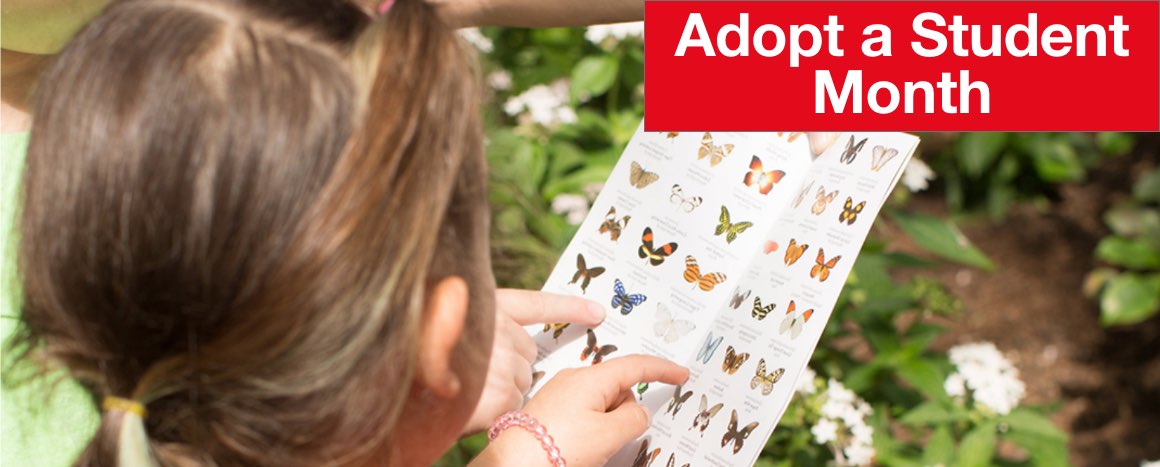 This season, give the gift of education and exploration! A $10.00 donation provides a low-income, underserved student with a rainforest adventure – an educational field trip to Butterfly Wonderland made possible through the Butterfly Wonderland Foundation. Help unlock a student's imaginative potential through a hands-on, experiential learning experience! Pick up an Adopt-a-Student Holiday Tag at Butterfly Wonderland any time throughout the month!
Reptile Encounter Talk
December 3, 10, 17, 31 (every Friday except 12/24)
1:00 p.m. in Theater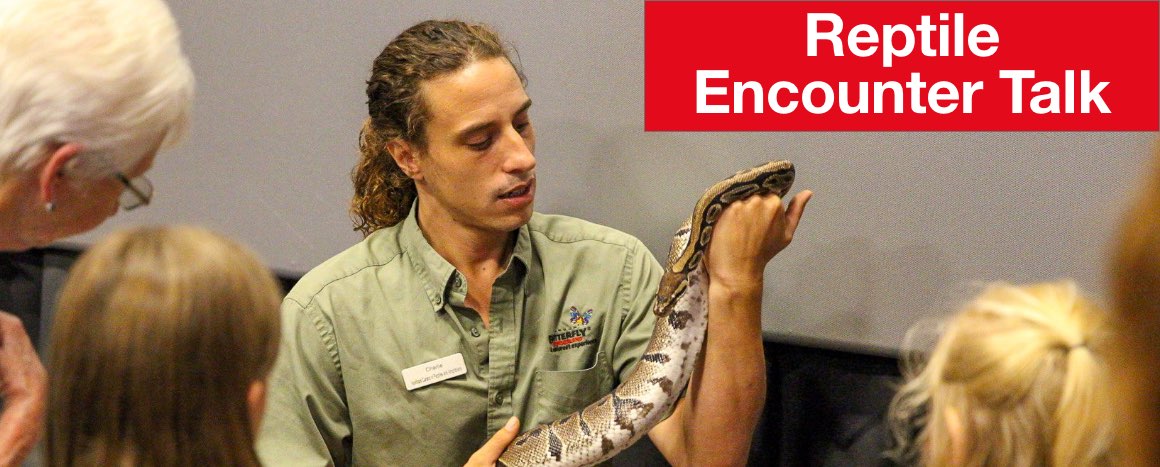 Join Assistant Curator of Reptiles and Amphibians Charlie DePuy as he introduces guests to some of Butterfly Wonderland's most amazing and charismatic rainforest animal friends! Watch Bennie the Ball Python climb his specialized rock wall or meet Draco, a Chinese Water Dragon. Special Q & A session for guests as well. FREE WITH ADMISSION.
Vibration Emergence – Gong Meditation
December 14
5 p.m. – 6 p.m.
Take a deep breath and relax with gentle gong meditation in the Chrysalis Emergence Room. This hour-long class begins with a short walk through the tranquil Butterfly Conservatory followed by a guided series of stretches and meditations. Bring a mat, water, small pillow, and comfortable clothing. Ages 18 & up; $30/person. Limit to 10 guests. Pre-registration required. Visit EventBrite here to register or call (480) 800-3000, ext. 210. (In order to comply with local SRPMIC directives, masks are required for all event guests regardless of vaccination status.)
Waking Up with Butterflies
December 18
8:30-9:00 a.m.
Check in at 8:15 a.m.

Enjoy a quiet hour photographing the butterflies, birds, or reptiles. Entomologist Derek Kellogg will be available to answer questions from guests about butterflies, plants, and the rainforest environment. Tripods are welcome. Ages 18 & up; $24.95+tax for public. Free for members. Registration required. Call (480) 800-3000, ext. 210. To comply with local SRPMIC directives, masks are required for all event guests regardless of vaccination status.