Reptile Encounter Talk
January 7,14 ,21 and 28
1:00 p.m. in Theater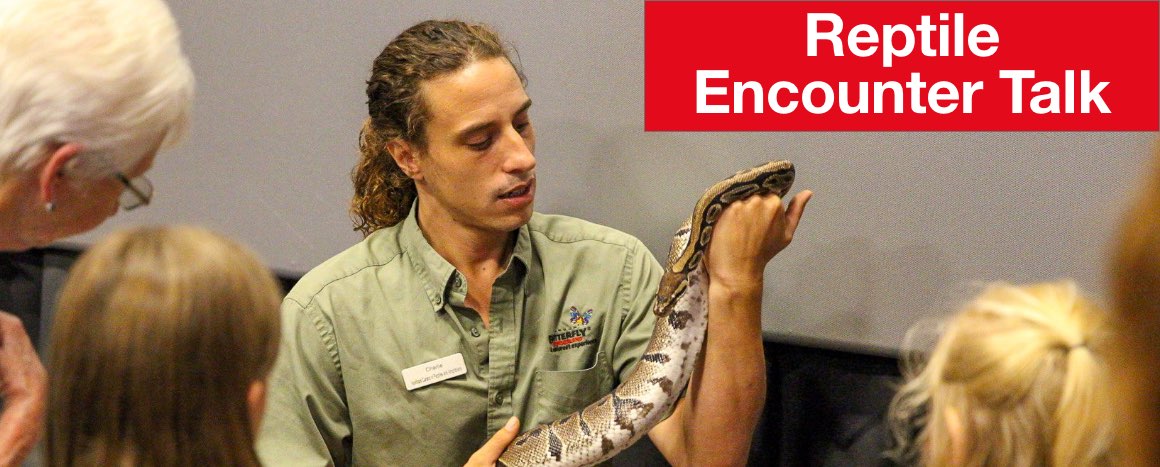 Join Assistant Curator of Reptiles and Amphibians Charlie DePuy as he introduces guests to some of Butterfly Wonderland's most amazing and charismatic rainforest animal friends! Be amazed watching Bennie the Ball Python climb a rock wall and meet Draco, the most charming and charismatic Chinese Water Dragon! Special Q & A session for guests as well. FREE WITH ADMISSION.
The Magic of Music and Butterflies
Sunday, January 16
11 a.m. – 2 p.m.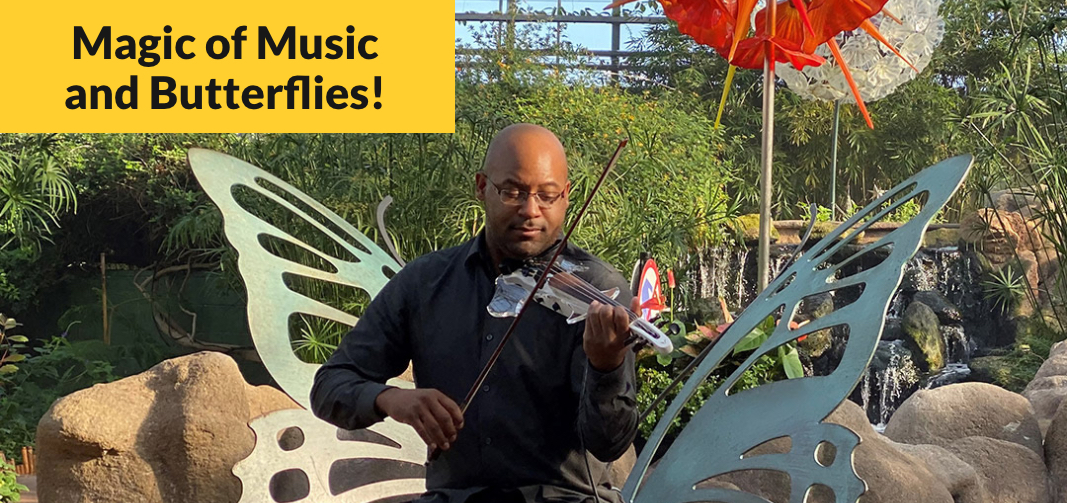 Take a stroll through the butterfly conservatory surrounded by gorgeous tropical butterflies dancing to the irresistible sounds from classical violinist, Jonathan Levingston. FREE WITH ADMISSION
The Buzz About Bees
Sunday, January 16
12 p.m.
Learn about bees, maintaining hives and more from local Beekeeper Cricket Aldridge, founder of AZ Backyard Beekeepers. Visit her in the Conservatory at the Honeybee Exhibit. There will also be a special Q&A. Honey is available for purchase in the Butterfly Treasures Gift Shop. FREE WITH ADMISSION.
Waking Up with Butterflies
Saturday, January 22
8:30 – 9:00 a.m.
Check in at 8:15 a.m.

Enjoy a quiet morning in the rainforest! Photographers – and photographers at heart — can spend an extra hour snapping photos of the most beautiful butterflies, birds, and reptiles during this special morning session before Butterfly Wonderland opens to the public. Entomologist Derek Kellogg will be available to answer questions from guests about butterflies, plants, and the rainforest environment. Ages 18 & up; $24.95+tax for public. Free for members. Registration required. Call (480) 800-3000, ext. 206.