Homeschool Days
Mondays and Tuesdays
September 9-10, 2019
October 14-15, 2019
November 11-12, 2019
December 9-10, 2019
January 13-14, 2020
February 10-11, 2020
April 13-14, 2020
May 11-12, 2020
Our flexibly structured Homeschool Days are designed for families to learn together while exploring Butterfly Wonderland's exhibits without the crowds of school field trips.
While Butterfly Wonderland will be open to the general public, no classroom-based school trips will be booked during these days. As a homeschool group, a minimum of 10 people is needed to receive special discounted admission. Cost is $10 per student (24 months and under are free) and $15 per adult plus 8.05% tax. One point person must pay at the ticket window on the day of the tour for the group.
Tours last 1.5 to 2 hours and can be scheduled at 9 a.m., 10 a.m., 11 a.m., Noon, 1 p.m., 2 p.m. or 3 p.m.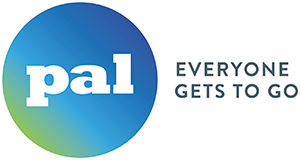 Butterfly Wonderland is proud to be an officially designated Pal Place, which means we've taking steps to be more inclusive for guests with autism and other intellectual and developmental disabilities. By partnering with Pal, thanks to The Butterfly Wonderland Foundation, we created a video social story so you can see what to expect, insider tips and a sensory scale to help you plan your visit while you're at Butterfly Wonderland.
With Pal and Butterfly Wonderland, #EveryoneGetsToGo.
Click on the logo to start video.